Friday, February 10, 2012
More eBook Banter
These days most of my posts seem to be about ebooks. Well, this won't go on for much longer, I promise. There are now a total of seven Gloomy Seahorse Press (a fancy name for me) ebooks up at
Smashwords
; and I have been busy putting the same titles up at Amazon. It's all done now. Some of the Amazon titles have different covers to the Smashwords originals and mildly adjusted contents too.
The last title to go up at Amazon was
Tellmenow Isitsöornot
, which is by far the longest of the books and therefore was the trickiest to re-format. But I finally managed to do it properly. It has been available from Smashwords since September 2011, but many readers prefer to buy from Amazon, so I can reveal that it's available
right here
.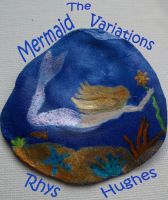 The other ebook that has just gone up is a sequence of three linked short-stories about a mermaid. The first tale in the sequence was published in Postscripts #6 back in 2006; the other two parts of this miniature trilogy have previously only appeared in Portuguese in my
Sereia de Curitiba
book in 2007. This one is a snip at only $0.99 from Smashwords
here
; or from Amazon
here
.
...
Incidentally, I would like to formally thank everyone who has bought one of my ebooks. You know who you are (at least I suppose this must be the case!) I was paid by Smashwords last week for the titles I have sold so far and the amount I received
exactly matched
a council tax demand that was delivered to me just a few days ago.
Subscribe to Posts [Atom]